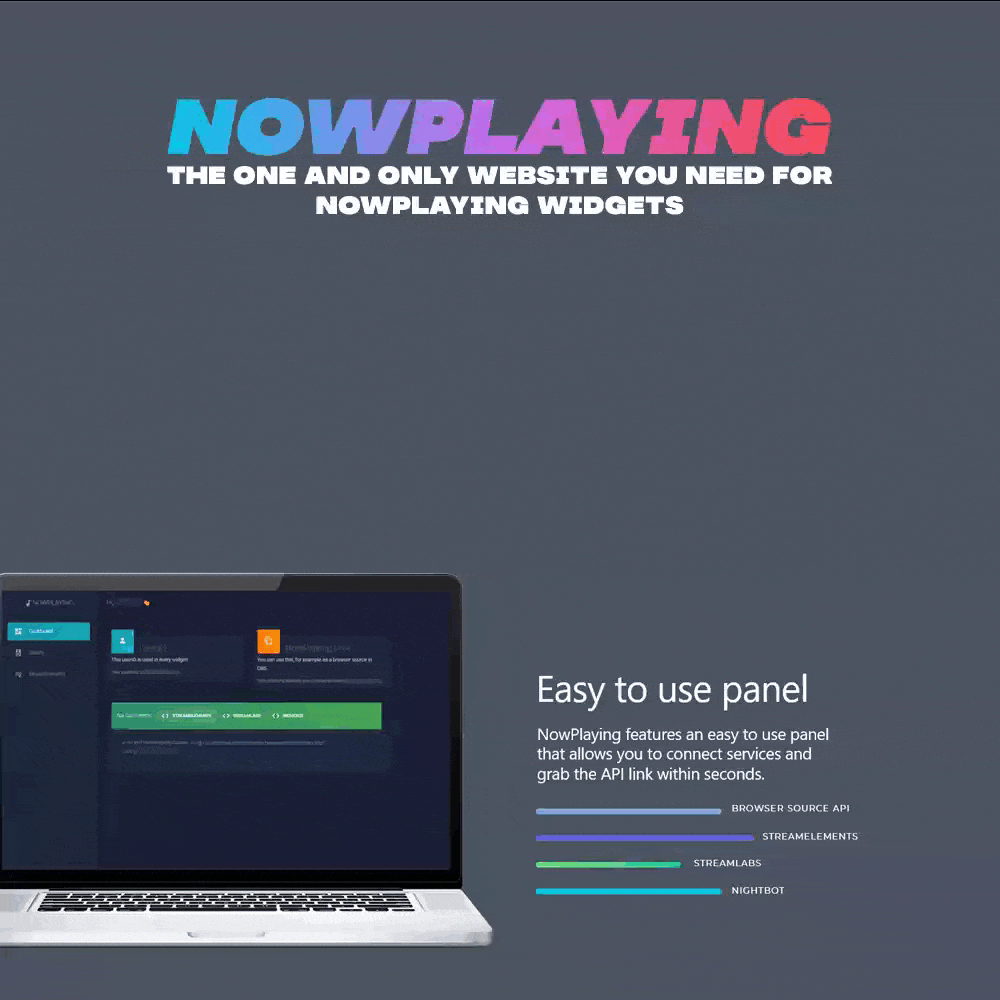 This application
allows users to show the playing song without worrying too much about the setup.
Setup:
1. Register on the website:
https://nowplaying.site/
2. Verify your account with the link send to your registered email!
3. Login in!
4. Connect your Spotify or StreamElements.
5. Add the link on the dashboard as a browser source in obs or xsplit
6. You are good to start listening and start displaying your current song!
Discord:
https://discord.gg/c6586qD2Mk
| Discord Server for Support and Updates!