Introduction
Hello, everyone.
I would like to introduce a program I had made a while back for FFsplit users. Ever since FFsplit updated their website, the original thread was lost, and seeing as how I have since switched to OBS for superior broadcasting performance, I suppose it would be proper to remake the thread here.
Detailed Information
I give you: "Stream Status Monitor", a very small, simple, and portable program designed to do - what else? - monitor your stream.
Stream Status supports monitoring active viewers as well as Live Chat.
Stream status also comes with an "Offline Monitor", which will send you a desktop notification if your stream goes down.
Not quite necessary since OBS has built in mechanisms against your stream going down, but back on FFsplit, they had no method of telling whether or not your stream was actually Live or not.
This feature will remain for whoever finds it useful.
When playing your games you may want to have a more integrated view of your live chat. With Stream Status, you can overlay your chat on top of your
(windowed)
games for both stream visual appeal and convenience!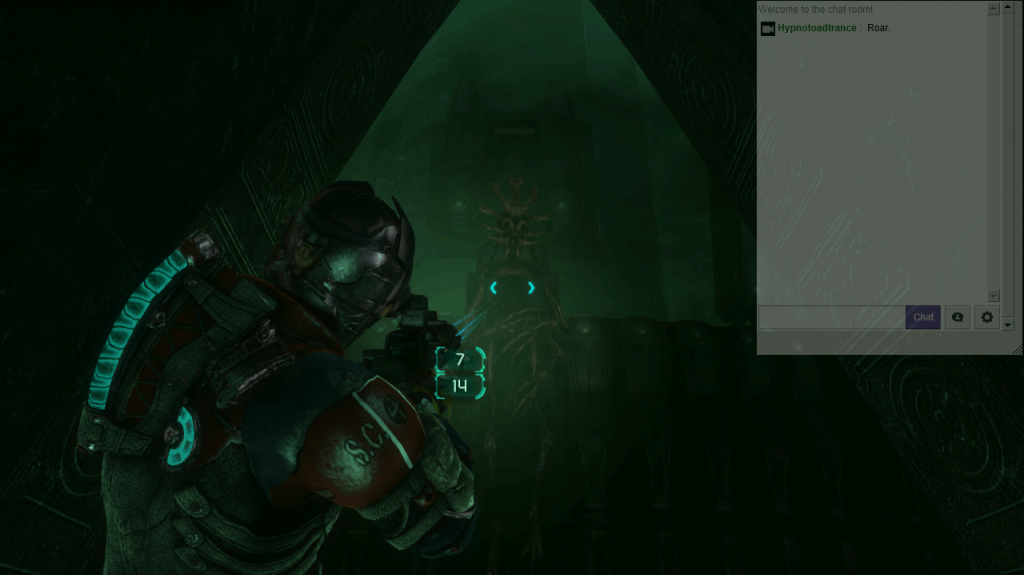 Stream Status supports "Launch Parameters", allowing developers to integrate and launch Stream Status from within their application.
The image below gives an example launch command-line. Simply enter the channel name and the service name. Stream Status will launch and begin monitoring.
The added benefit of the launch parameters is if you have multiple streams you want to monitor, you need only create a Shortcut on your desktop in the shown manner and launch whichever one you want to monitor.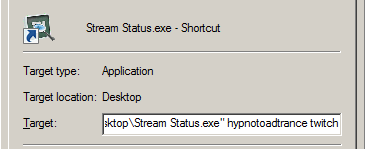 Features
Track Active Viewers.
Monitor Live Status.
Compact Adjustable Live Chat Interface.
Overlay Live Chat Onto Windowed Games.
Download
Latest Version 1.0.0.8 -
[Download]
For Older Versions, Click
Here
.
Changelog
1.0.0.7 - Initial Release on OBS
1.0.0.8 - Fixed an issue where chat window would be incredibly small.
Prerequisites
__________
~On a final note, I would like to thank
mDubz
from Twitch.tv for suggesting I remake the thread. I honestly did not know there was still a demand for this. Thank you.