How To Set Up Game Capture
In your Sources Box, select the + and choose Game Capture, it will bring up the window below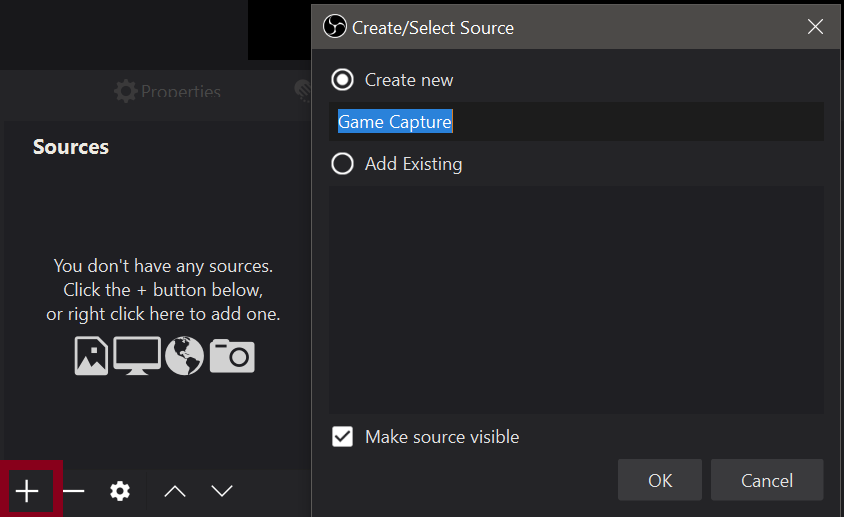 Add a new source named after your game, or select one from the list if you have previously added game captures from other scenes in the current scene collection. Note that it is recommended to only have one game capture source per scene if you are specifying each game individually, otherwise use the methods outlined in the Sources Guide for hotkey mode.
Once you have the properties window open, decide which mode you would like:
Fullscreen will simply capture any fullscreen game regardless of what the application is once the application is turned on
Capture specific window (as shown below) lets you specify the exact game you want. If you choose that method, the game must be on - then select it's name in the Window dropdown
Hotkey method (like in the guide above) will choose the game based on the hotkey you press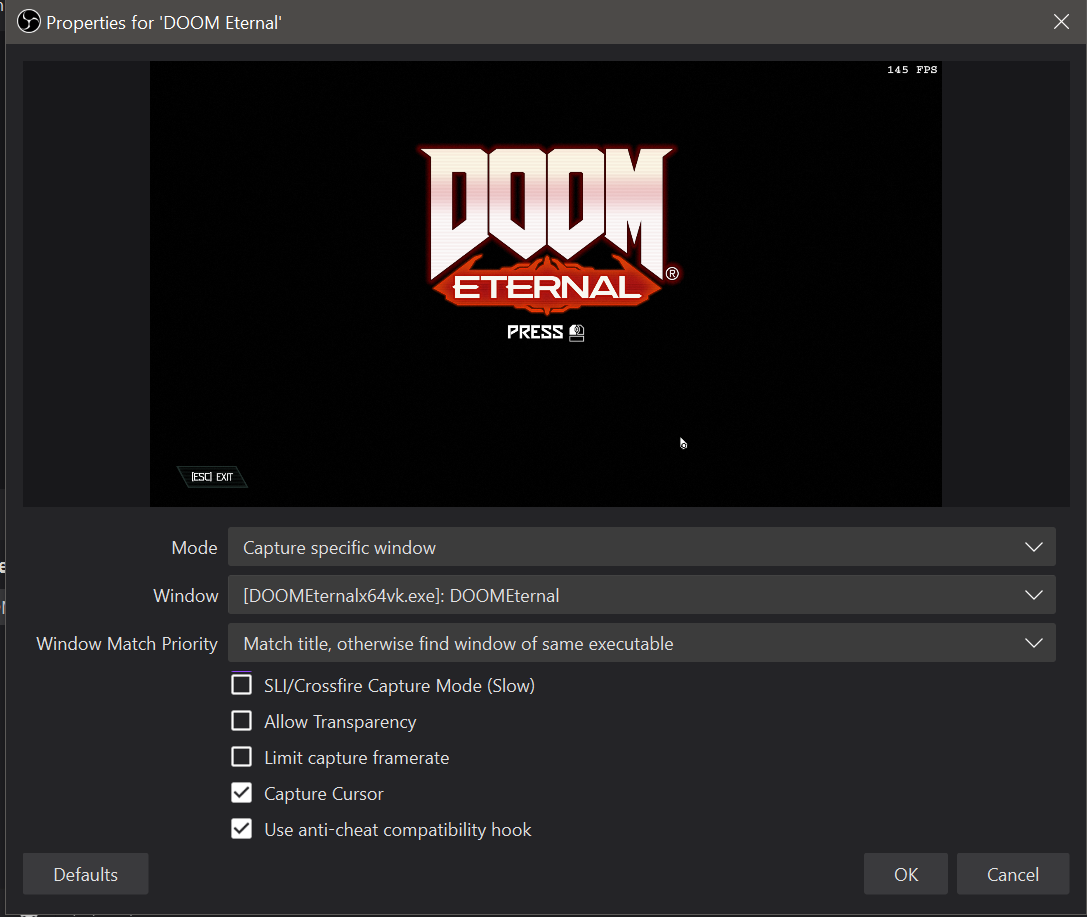 For the options you can check, it's generally a good idea to leave them on the default as shown. SLI Capture often causes game capture to break if it's not a specific hardware setup.
If you change games often, try out the hotkey mode, which lets you press a key to select your active game. Otherwise create individual scenes with the single game capture set to specified window to keep scenes clean.
Most of the time, your game capture should work once you apply the changes in the Game Capture Properties window, and it will show up in your OBS preview if you have the source selected and the game active. If it doesn't, continue on for troubleshooting and common resolutions at the following link: