NVIDIA's Diamond Sponsorship Enables OBS Presence at TwitchCon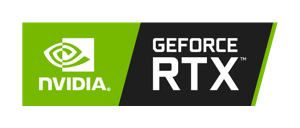 We're excited to announce that NVIDIA is sponsoring the OBS Project as our second Diamond-level sponsor! NVIDIA and OBS have worked alongside each other for some time now, in particular with the development of the optimized NVIDIA Encoder (NVENC), first released in OBS Studio v23, which makes it easier than ever to encode at high quality with minimal impact to system resources.
"The passionate team at OBS plays a central role in the world of game broadcasting as the most popular recording and live streaming software," said Gerardo Delgado, Senior Product Manager for Broadcasting at NVIDIA. "NVIDIA is committed to empowering gamers, streamers and creators, and we look forward to further contributing to OBS' long term success. Together with our ongoing technical collaboration, we hope that this sponsorship allows OBS to continue expanding this amazing project."
NVIDIA has demonstrated a genuine desire to help make livestreaming and recording easier and more accessible, and we're happy that they've chosen to support the project.
This sponsorship in particular has enabled the OBS team to exhibit this year at TwitchCon 2019 in San Diego! Attendees will be able to meet the developers of OBS, check out some demos of the latest features in OBS Studio v24, and enter a giveaway for a new NVIDIA GeForce RTX graphics card. Additionally, NVIDIA will be present at the OBS booth offering a preview of the newly-announced AI greenscreen technology in OBS provided by the RTX Broadcast Engine. Read more in the announcement article here.
We are very grateful for NVIDIA's generosity and are looking forward to continuing to work with them in the future!